MY
PR
ADVENTURES IN EGYPT
4/3/05


Well, I am FINALLY getting time to update this website! So sorry for the delay! The funny thing is that not much "big" stuff has happened. I've just been busy with language study and a bunch of "little" things! However, I have had the opportunity to do some of the "tourist" things here in Alexandria recently. We don't have much in the way of tourist activities nowadays--Alex is more famous for what USED to be here than what is here now. But, we try. =)

One thing that Alex USED to be famous for was its world-class library. They have tried to capitalize on this in recent years by building another spectacular library. It was built in 2002 and is quite an architectural masterpiece. Although I had seen this library from the outside many times, I had never been inside. Mainly this was because it costs money to get in, and after all, it IS just a library. (It also has two museums and a planetarium, but those cost extra to get into.) However, some friends that came up recently really wanted to see the inside of it, so we did it. Here are some pics of the library: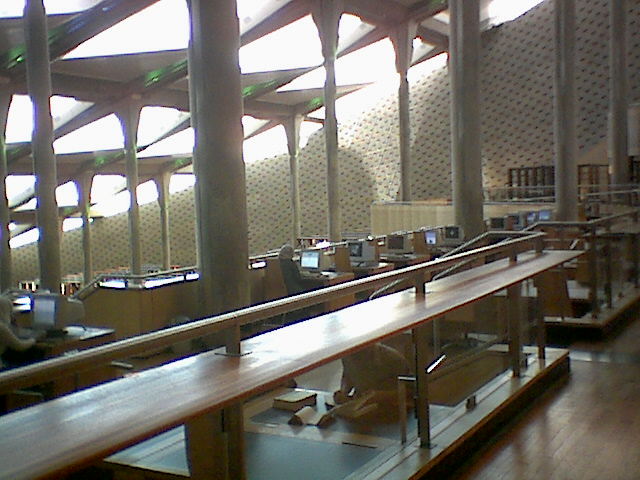 A view of the outside of the library A view of the inside of the library

And that about sums up the library. =) For more info, you can go to bibalex.org.

The other thing Alex was famous for back in the day was the Pharos Lighthouse, which was one of the seven ancient wonders of the world. Although the lighthouse itself is gone, there was a fort built on its site in the 1480s, and some of the stones used in the fort's construction were taken from the rubble of the lighthouse. The fort's name is Qaitbey, and it was cool to visit because of the Pharos connection, but also because of its own history and the great views of the city from its walls.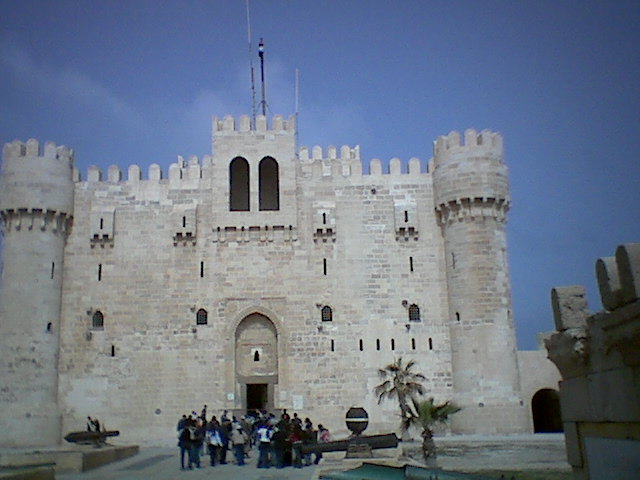 Click the picture to enter Qaitbey with the tourists.

Another tourist area here is Montazah. It is basically a big park, with many gardens, private restaurants and clubs, private beaches, and hotels. The park is surrounded by a wall and you pay to get in. People like to go there to enjoy the green space and have a picnic every once in a while. But its other claim to fame is the palace that is there. It was built in the 1800s and has now been converted to a luxury hotel. I went to Montazah one afternoon just before sunset, and I didn't stay for that long, so my pictures do not encompass all of its beauty, but they'll do for now. =)


Click the picture to enter the tranquility of Montazah.

Alexandria, being an old city, also has many catacombs that tourists can visit. The most famous one is called Kom es-Shouqafa (or Shugafa), dating from the 2nd century AD. There are numerous signs on the outside saying that there is no photography allowed, but my camera isn't called a spycam for nothing! =) (For those of you worrying about me "breaking the rules," let me just assure you that there were plenty of others in there with cameras and no one really seemed to care. Besides, mine doesn't have a flash, so it wasn't damaging anything.)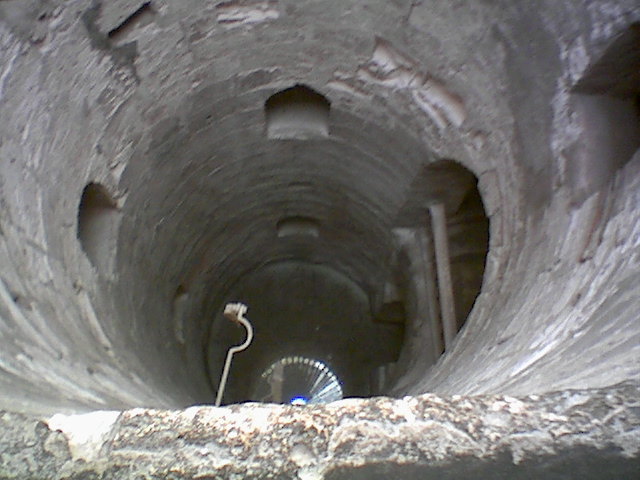 Click the picture to descend (illegally) into the catacombs.

And that concludes my Alexandria tourism update. Let me add, however, that it was so funny to see all the "foreigners" at these sites, and how out of place they looked! I know I don't exactly "fit in" either, but at least I try. It was funny how seeing all the people wearing shorts and tank tops made me wince. That kind of stuff just doesn't go over well here. =) I made sure to speak Arabic as much as possible to all the workers at the places we visited so they would know that I wasn't just another tourist who thought everyone should speak my language. It was great to see their faces light up and hear them ask in amazement, "You speak Arabic?" Well, I'm not fluent yet, but I think I'm doing well for only being here 3 months!

P.S.--Zoo update still to come!



Click the arrow for previous updates.